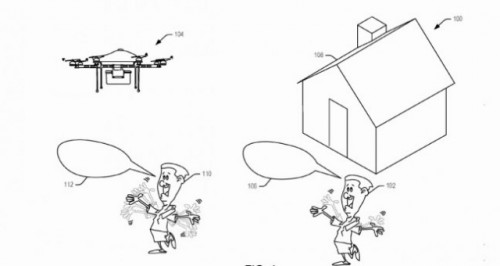 Amazon's delivery drone will have the capability of recognizing human gestures and responding accordingly. Even though the patent was filed back in July 2016, it has just come to light now.
The patent shows a man wildly flailing his arms to get the attention of the drone that is approaching his home.
Amazon is trying to give people their deliveries in 30 minutes or less by using drones. These drones will be able to recognize what kinds of gestures people are making towards them. Whether its a thumbs up or shouting it will be able to change its behavior to respond to the person making the gesture.
Depending on the gesture it is receiving, the drone will respond in the following ways: it could release the package it is carrying, change its flight path, ask the human a question, or even abort the delivery.
Amazon Patents Drone that Responds to Human Gestures
last update:
2018-03-29T07:39:42+00:00
da